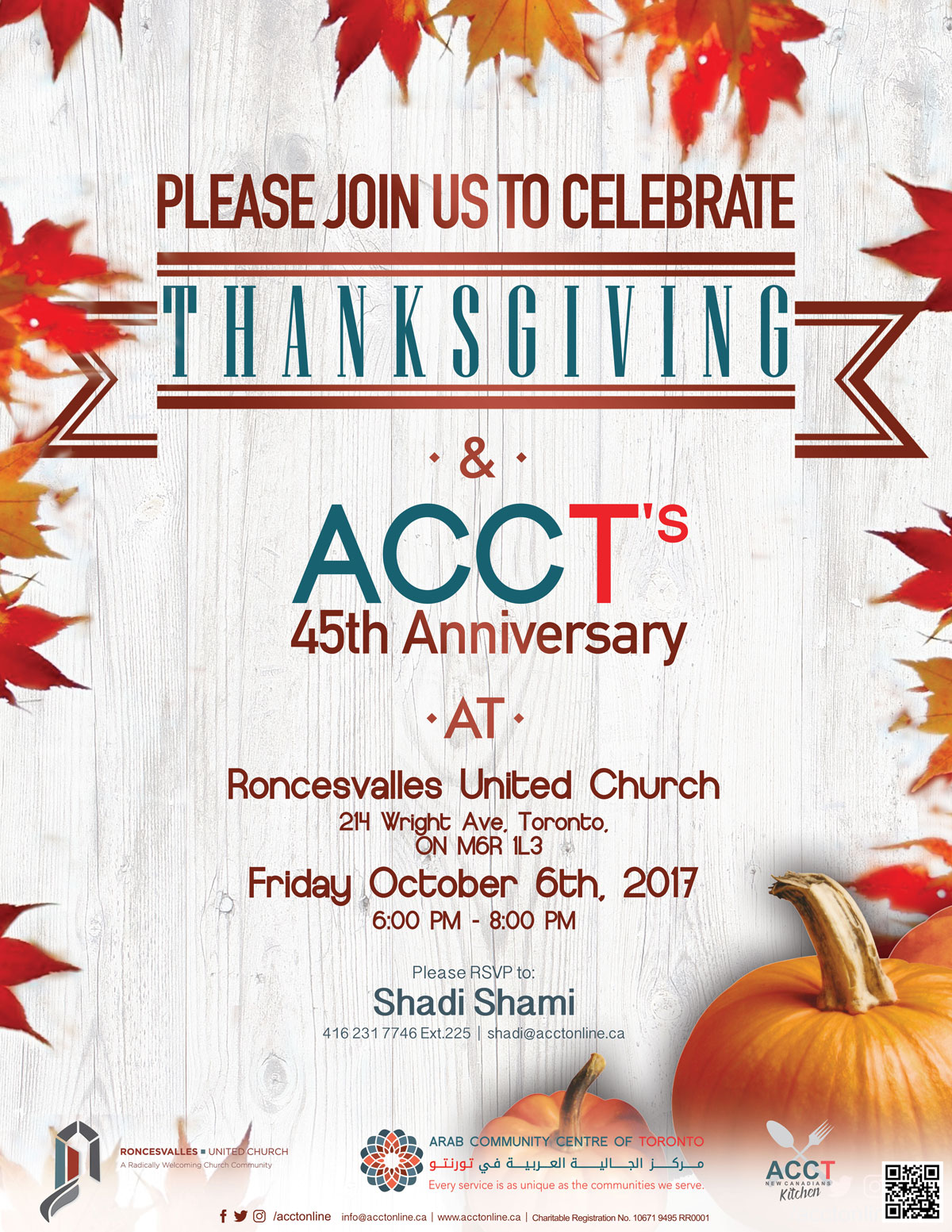 The ACCT's 45th Anniversary and Thanksgiving Dinner
The Arab Community Centre of Toronto invited guests and honored members of the community for dinner to celebrate our 45th anniversary and Thanksgiving, on Friday October 6th at the Roncesvalles United Church.
In collaboration with our project, the women from ACCT Kitchen specially prepared tabbouleh, musakkhan, mini pastries, wine leaves, veggie-rolls and baklava. Great company combined with good food created a sense of belonging and a welcoming atmosphere for the families to enjoy.
We were joined by MP Arif Virani, who prepared a special speech congratulating the ACCT on its 45 years of dedicated service. Furthermore, the MP presented Prime Minister Justin Trudeau's letter of acknowledgement for the ACCT to the Executive Director, Huda Bukhari. On behalf of the ACCT, Virani presented a cheque of $5000 to reverend Anne Hines of Roncesvalles United Church as an expression of gratitude and support.