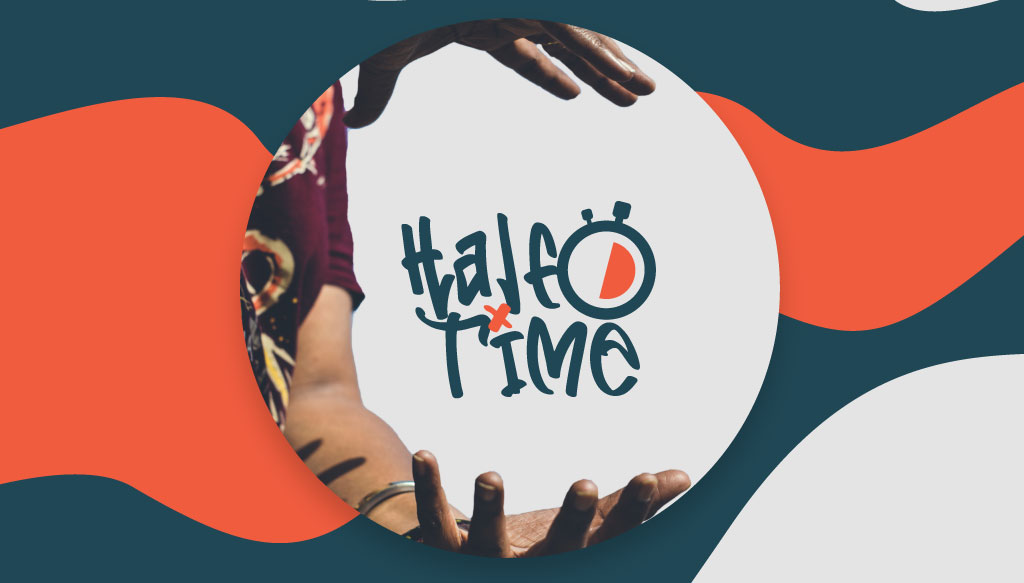 We would like to express a warm welcome to the newest members of our staff Sharmarke Mohamed, Anisa Mohamud, Omer Ainanshe, and Usama Yaghi, who together form the Halftime team. Funded by the Ministry of Children, Community, and Social Services, Halftime is a 3-year youth-centered violence prevention project that will support Somali youth between the ages of 15-24 years in the East Mall, West Mall, Capri, and Rexdale/Kingsway communities in Central Etobicoke. Check out the team's bios below!
Sharmarke Mohamed: Youth Engagement Lead, Halftime
Sharmarke Mohamed is our Youth Engagement Lead for the Halftime program. Sharmarke holds a degree in Civil Engineering, however, his passion for assisting his fellow man led him to work in the field of community development and youth outreach. Sharmarke has worked across the Etobicoke and North York regions in community development, as well as the not-for-profit sector. A few projects that Sharmarke has supported in the past include an intergenerational participatory project based out of The East Mall community, which is the community where he was raised, as well as an ethnic-specific mentorship program, among others. In his spare time, Sharmarke enjoys staying active and playing his favorite sports; basketball and swimming. He also enjoys watching anime and hopes to one day learn to play the piano.
In his role for Halftime, Sharmarke leads a team of marketing, community development, and project management professionals who aim to co-develop, manage, and deliver HalfTime to the broader community.
Anisa Mohamud: Youth Outreach Specialist, Halftime
Anisa is one of our Youth Outreach Specialists for the Halftime program. A Bachelor of Science holder from the University of Toronto, Anisa is currently completing her Masters in Public Health with a focus in health promotion at the University of Saskatchewan. Anisa has previous work experience as a community engagement worker where she worked with a diverse group of youth from the Westway-Kingsview area. She also has experience conducting outreach, developing community engagement plans, organizing community engagement events, and executing special events. Additionally, she has experience as an education program assistant, where she worked to assist the Program Director of Pathways to Education to develop an adaptable and flexible programming infrastructure with clear value in a changing fiscal environment. Among Anisa's favorite hobbies is traveling.
In her role for Halftime, Anisa is helping to tailor the program to cater to the youth in the community. With the other team members, she is actively involved in outreaching for participants, as well as planning events and sessions in order to create a high degree of impact.
Omer Ainanshe: Youth Outreach Specialist, Halftime
Omer is one of our Youth Outreach Specialists for Halftime. An emerging standards professional, Omer has extensive experience in the non-profit sector and working with diverse stakeholders. Through his work, he has authored several successful project proposals, liaised with different stakeholder groups, and enhanced the capacity of racialized youth. Omer earned his Master Black Belt in Lean Six Sigma from the Schulich School of Business at York University and is currently completing his undergraduate studies at the University of Toronto. In addition, Omer is an aspiring strategic foresight specialist. Omer is an eco-conscious plant-loving long-distance runner who enjoys reading manga and science-fiction novels.
In his role for Halftime, Omer will be supporting the development of the program through outreach, project development, execution, evaluation, and scaling the project through grant-writing.
Usama Yaghi: Communications Assistant, Halftime
Usama Yaghi is the Communications Assistant for the Halftime program. Since earning his degree in Economics and Finance from the University of Guelph, Usama has dedicated his efforts to the non-profit sector. His interests lie at the intersection of social welfare and individual empowerment. He is striving to find a balance between the two in a system which creates difficult obstacles for low income groups. For his placement Usama plans to learn much about working with NGOs. He looks forward to demonstrating his value as part of the HalfTime team. Outside of work, Usama loves to produce music with his friends and is aiming to release an album very soon. He is also an avid hiker, loves camping, and being out in the elements.
Usama is currently supporting the Halftime team with organizing and coordinating events, photographing in-person activities (Usama's photos from the program's launch party were amazing!), as well as generating ideas for social media content.